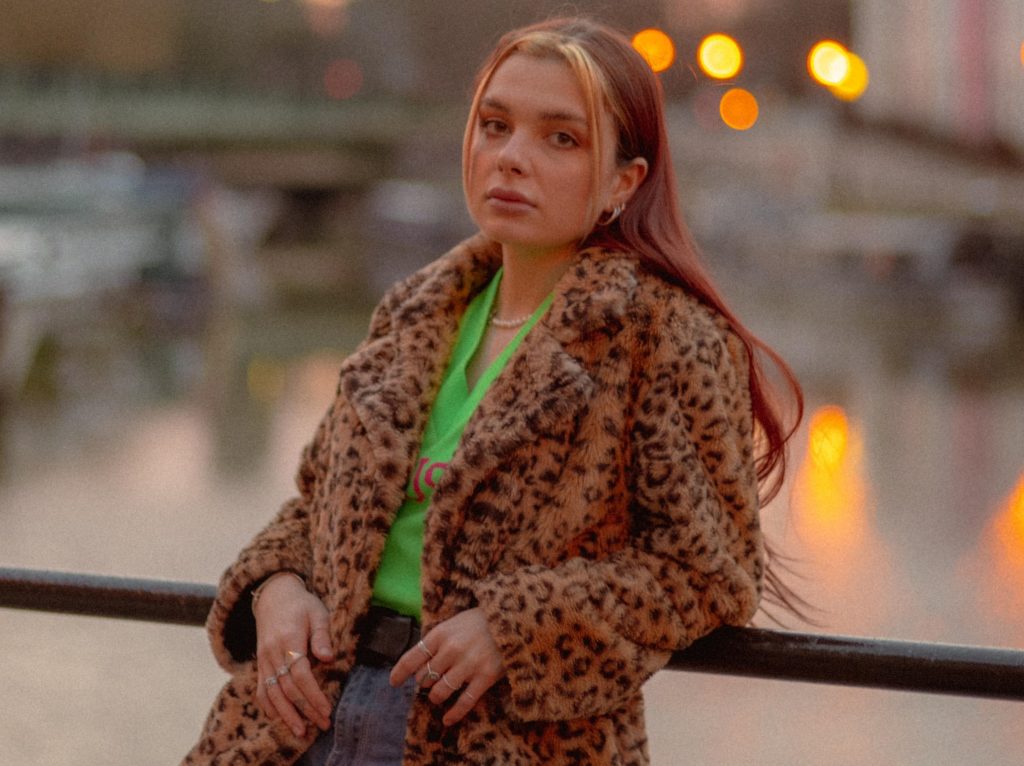 Hey, my name is Lavinia (most know me as Lav or Lavi), I am 25, Italian born and have been living in Bristol for the past 6 years. I am currently the Promotion Coordinator for Thekla (Bristol) and I run a female-led agency and artist management company called Dynamic Aura Management, based in Bristol and focused on supporting female, non-binary and LGBTQ+ artists, with a young innovative approach.
Outside work I also run an LGBTQ+ European house and techno platform and event brand called Dolce Vita and I DJ occasionally as well as host radio shows.
I've always been passionate about music since I was very young. Growing up in Italy, however, I was brought up with the idea that music can only be a hobby and not a career path. I was a brilliant student and focused on social science studies, keeping music as my main hobby throughout high school. I moved to the UK in 2016 originally to study Psychology with Criminology, then in April 2017 I attended my first rave at Blue Mountain and decided to drop out of my course (sorry mum) to start studying Music Business instead, in which I graduated in 2020.
Over the past 5 years I have worked all sorts of jobs in the industry, from my very first job flyering and postering for Lakota, to interning as a Marketing intern for Motion and as Booking Agent assistant for The Empire Agency, or as an intern to Artist Manager for Jackie Davidson or running the marketing team for small local labels. I freelanced as Artist Liaison for festivals such as Love Saves The Day and started my event brand Dolce Vita in 2019 and my Agency in 2020 and started working for Thekla in September 2021 and I've been part of the team ever since.
My two big passions have always been Marketing and Events as well as Artist Management, so I feel very grateful to be able to do exactly what I love every day. My days are full as you can imagine, and I work basically every day of the week but I wouldn't have it any other way.
I applied for the job one day through Doors Open, attended the interview and got the job offer the same day, which was overwhelmingly exciting. Having graduated in Music Business in such a difficult year and in such a competitive industry, I spent over a year after the end of my degree interning to gain more knowledge and experience, as well as doing freelance work and courses to improve my CV and make sure I was standing out.
A lot of hard work was put in to get where I am today, but I firmly believe growth is not linear and doesn't stop, I'm learning and growing every day and it's exciting.
There's a lot I love about this company, having worked several jobs in this and many other industries since I was only 13, I have seen and experienced a lot. DHP is by far one of the best businesses I've ever been part of. What I admire the most is how much the company invests in the staff, with training, support and amazing rewards. It's a friendly environment, a big family where we're all looking out for each other.
I also love the care and interest that the company has in improving diversity and inequality in this industry. As a queer foreign woman, the challenges I had to face because of my gender and where I'm from have been many over the years, I've experienced discrimination and sexism on multiple occasions. Therefore I am grateful for the opportunity and trust DHP gave me to do what I love and what I am good at, be able to be myself and bring my own perspective to my job every day.